About

the only sim of it`s kind
Celestial Equine is a browser-based fantasy equine SIM for all ages! Basic game-play is completely free, but upgraded features are available in our special Cash Shop. Players can create their own fantasy horses, register them in clubs, compete in shows, battle, and breed to create unique genetics. Celestial Equine features 18 unique worlds, which are unlocked through game-play. Each world houses unique breeds, shops, clubs, competitions, mini games, and more! With so many interesting features, players can choose to focus on a single game-play aspect, or attempt to master multiple areas of the game! Whether a player is interested in breeding unique genetics, playing mini-games, or winning competitions, Celestial Equine users are sure to be amazed! Interested in trying out Celestial Equine for yourself? Create your own free account today and start playing today!
game statistics:

2,867 Players

44 Upgrades

4,051 Credits

9,631 Pets

113 Items

1 Online
our Top Players
1 Miragedtheory

2,147,391,647 Points

2 ShadowDragon

334,741,226 Points

3 .AlmostSane.

37,035,480 Points
4. Jericho - 32,382,750 Points
5. Kazux - 9,046,675 Points
6. RooksAndWrens - 6,850,439 Points
7. mollymook - 6,270,155 Points
8. Nekoi - 4,870,662 Points
9. Corvus - 4,668,450 Points
10. Ardra Lougher - 4,354,815 Points
see why we are so loved!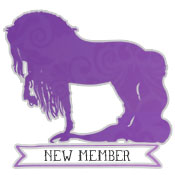 BlueChip
Member Since
05/03/2018
I'm a new-be and when I started I think it was super easy to get going and knowing what your doing. I love that the game has features like competitions, breeding, quest, and beauty contest. In-like other games this one has instructions to help you start the game which I loved. I also love all the horses in the game there all so beautiful. I cant find one thing wrong with this game so far but I'm sure I'm going to continue to play this game till I'm the master of the game.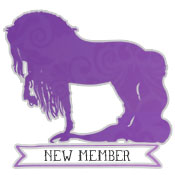 RufousTail
Member Since
21/02/2018
Still an in-progress game as far as finalizing texts and features, Celestial Equine offers a lot of potential.
It offers a robust breeding system in which players have the freedom to cross breed between any of the many species of horses provided. As the breeding and genetics aspect was what attracted me to the game to begin with, I was very pleased with the freedom cross-breeding gave me as a player.
Another feature which feels unique and helps give Celestial Equine an edge is the use of worlds. Each world in Celestial Equine offers its own themed species, store, quests, beauty and standard competitions. As the player progresses, they may unlock more worlds in the game, and thus more species to play around and try breeding with, along with countess other features. I look forward to the introduction of battling within each world.
As the game was only recently released, I hesitate to critique its newest, in-progress features. If I were to critique now, it would be to offer ways in which free members can acquire more barns. Each barn allows for just 12 horses, and each new member starts with one. However, the only current way to get additional barns is through spending money on gems, spending money on an upgraded account, or trying to purchase gems from other members who have them to spare. This cripples members who can't pay money from the extensive breeding aspects of the game - which is an important part of Celestial Equine.
Overall, Celestial Equine has very promising features which I look forward to watching the development of as the game progresses out of its early stages.
RufousTail #02600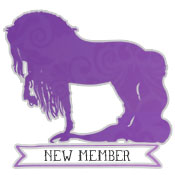 Tiggapoof
Member Since
13/02/2018
Great free, online game!
You can breed, create, adopt and buy new fantasy horses, and sell them. Post messages and questions to the forums, and put your horses up for breeding. I love this game, although would love it if it was a bit easier to start off, and get going.